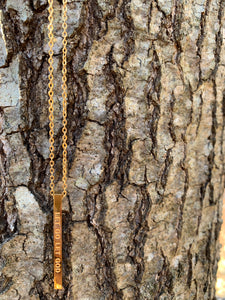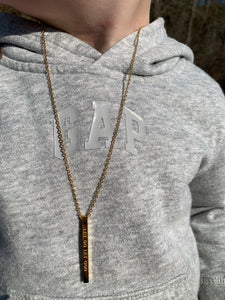 Let Go Let God Necklace
Absolutely love this necklace! It is so pretty, has a wonderful reminder of trusting God.
A powerful reminder that God is in control
I have never been a necklace person but this piece serves as a powerful reminder that HE got my back. I love it so much that I got one for a friend who might just need a little elegant reminder in times when things get too tough.
Second Purchase and it's worth it
I got this for my wife. My second purchase in addition to the mantra cuffs. Wife loved it so much. Great idea for gifts to your better half's!
Beautiful, elegant piece
Husband got me this necklace and the one in silver. They are beautiful and elegant. What makes them more special is the mantra that comes with each of them. They are not one of those ordinary necklaces..they are made with a purpose to inspire! Love them! ❤️